Main
Foodpairing
Sourdough seaweed bread & OMER.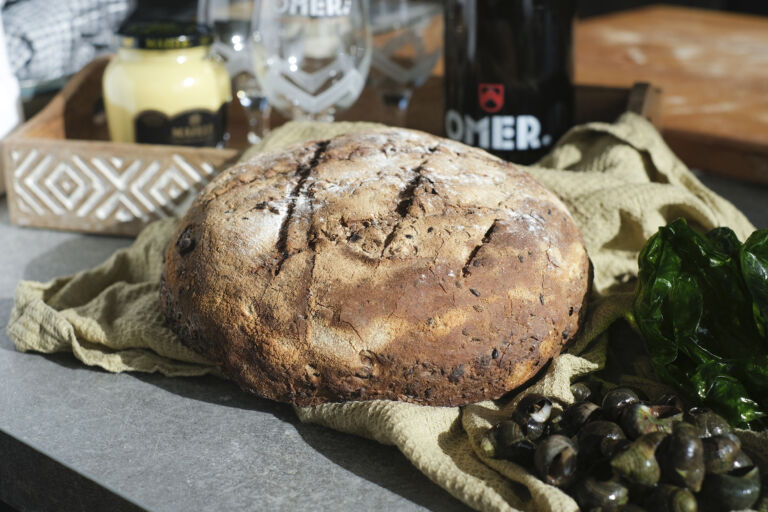 OMER. Traditional Blond is, as the name suggests, brewed according to a traditional recipe. The authentic full-bodied taste of OMER. and the characteristic taste of sourdough seaweed bread go hand in hand.

Dominique Persoone gives his own twist to the recipe of traditional sourdough bread and adds seaweed and crumpets to it. Serving suggestion: brush the seaweed bread with a layer of mustard and drink a delicious glass of OMER. with it!
INGREDIENTS
500 gr flour
20 gr sourdough
600 gr lukewarm water
40 gr olive oil
25 crumbs
50 gr sea lettuce, finely chopped
PREPARATION
Mix the flour with the sourdough, lukewarm water and olive oil. Knead into a firm dough for 20 minutes.
Place the dough in a large bowl, cover with a kitchen towel and leave to rise at room temperature for 40 minutes.
Press the dough flat and mix in the seaweed and wrinkles. Let it rise for a second time. Bake the bread for 35 minutes at 220 degrees.
Serving suggestion: Spread a layer of Maille Mustard and drink a delicious Omer with it.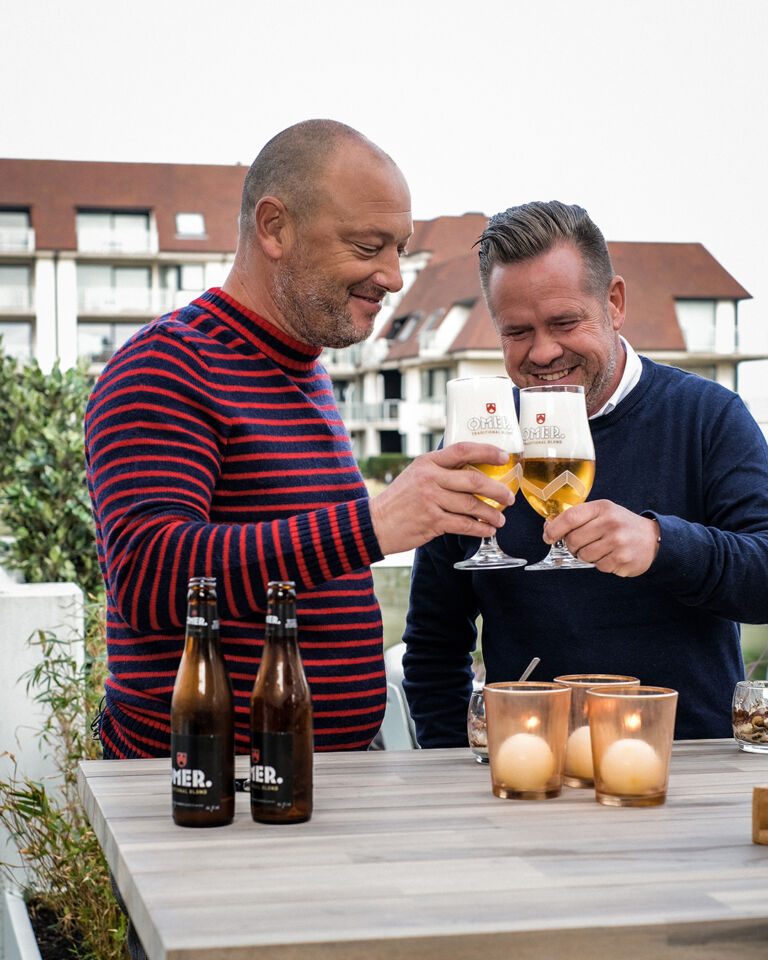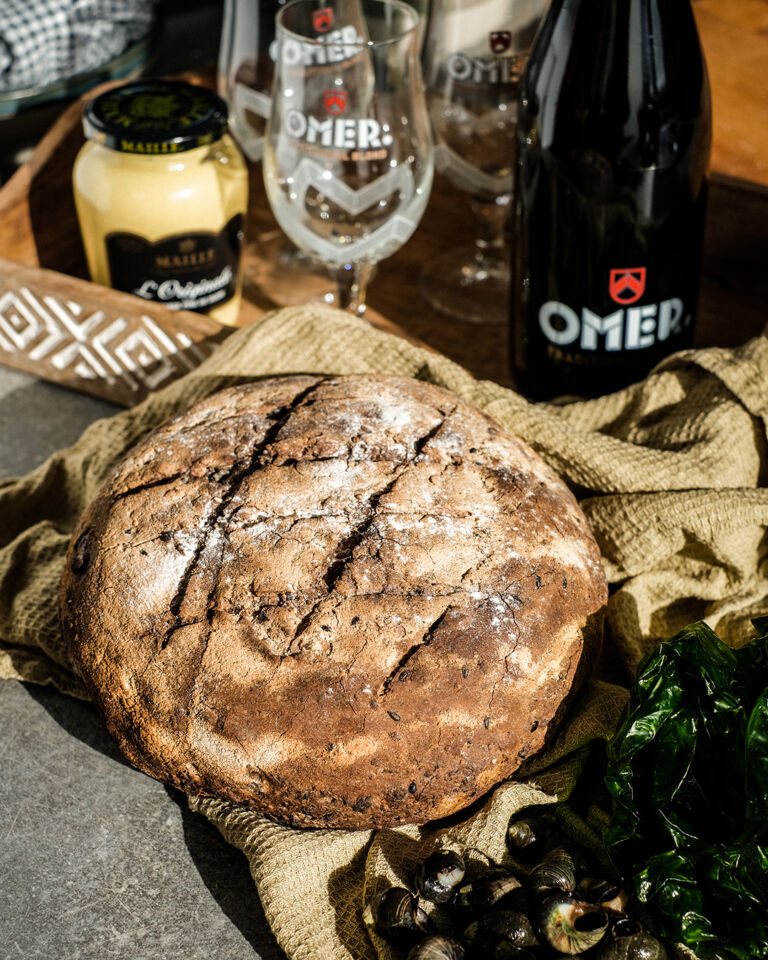 Like seen on 'De Chalet aan Zee' on Njam tv