Main
Brut Nature
Limited Edition
TOP-FERMENTED BEER WITH REFERMENTATION IN THE BOTTLE + WILD YEAST
Brut Nature is a copper-colored "Brut Style" beer. The use of wild yeasts (Brett) creates a pleasantly dry and "lively" beer with a low sugar content. Brut Nature evolves in the bottle and can be stored for up to at least 5 years.

The use of dry hopping with Belgian hops brings out the fruity and spicy character of the 5 noble hops. The result is a dry, bitter beer with a fine aftertaste. The different fermentation stages, top fermentation and refermentation in the bottle with wild yeasts require a brewing process of at least 8 weeks.
ALCOHOL DEGREE:

7.0%

RECOMMENDED POURING TEMPERATURE:

7-8°

BOTTLE CONTENT:

33 CL / 75 CL

TASTE:

Dry, bitter, fruity

AROMAS:

Fruity, spicy & hoppy

APPEARANCE:

Copper-colored, stable foam head
POINTS OF SALE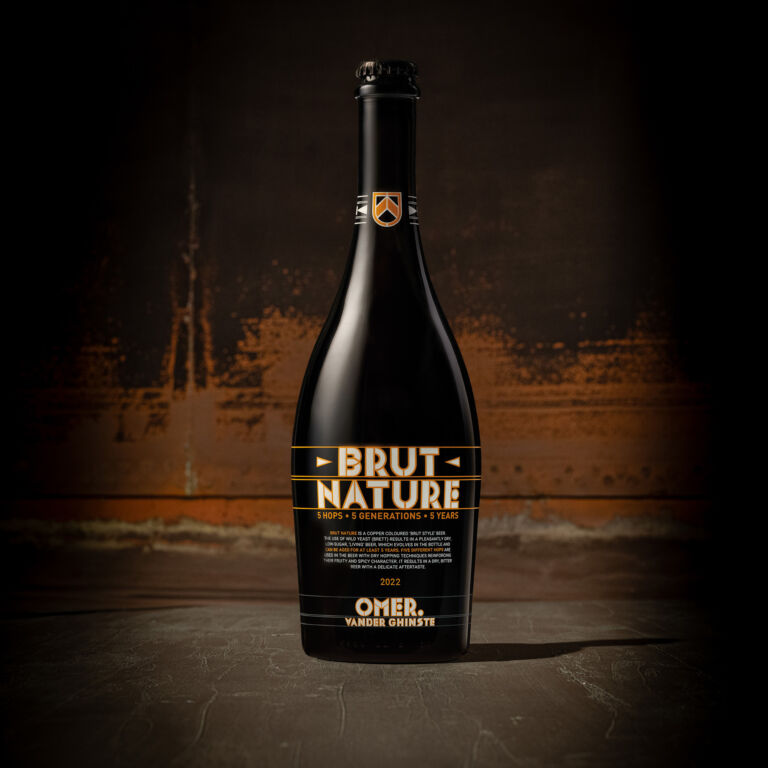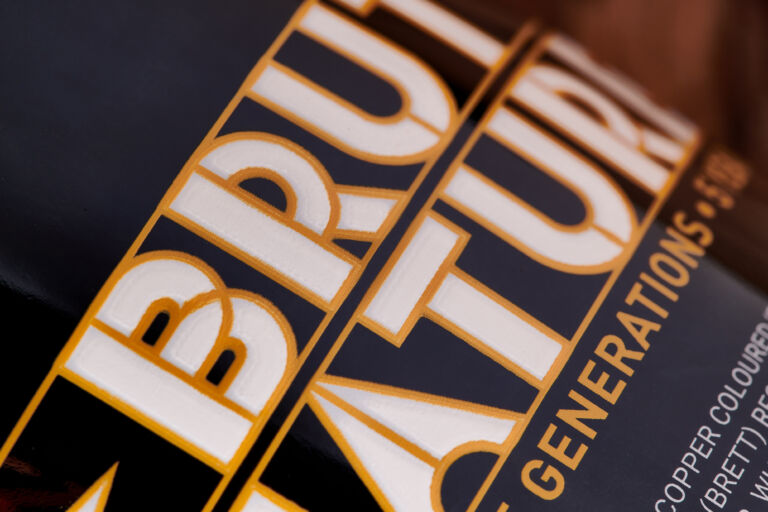 5 generations
The arrival of the 5th generation Omer Vander Ghinste enriched the brewery with new ideas and extra creativity. In 2020, Omer Géry (Omer 5) and our master brewers proudly presented a fine example of Belgian craftsmanship: Brut Nature
ORDER BRUT NATURE ONLINE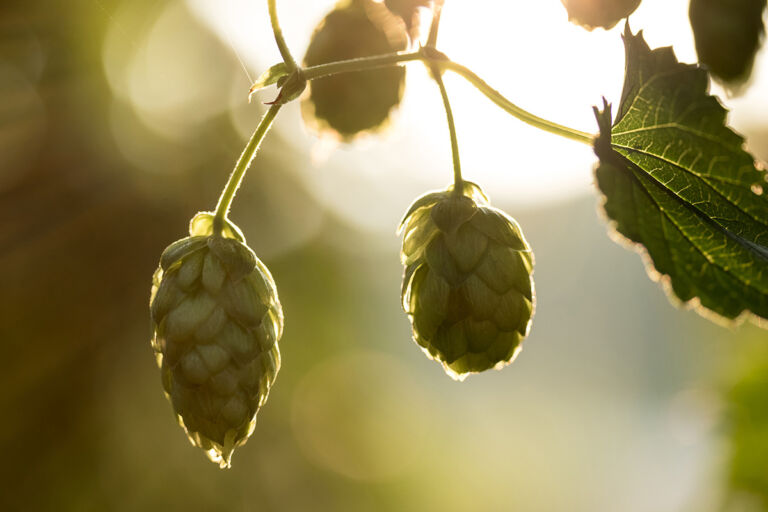 5 hops
When brewing Brut Nature, our brewers use no less than 5 varieties of hops, 2 of which are dry hopped. Dry hopping is a technique to dissolve extra aromatic oils from hops in beer. For this purpose the hops are added during the lagering process.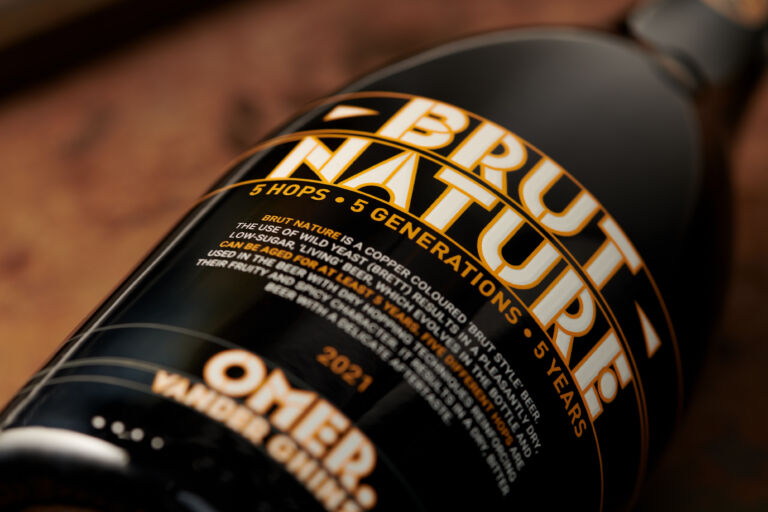 5 years
Brut Nature is a beer that evolves in the bottle. Very young beer is characterized by a bouquet of fresh hops, with a fruity note and a pronounced bitterness in the taste. As the beer ages, the Brett character comes out more. Brut Nature can be aged up to 5 years.
Brut Nature
Watch the video of the launch of Brut Nature